5 Questions with Dr. Mroczek, Head of School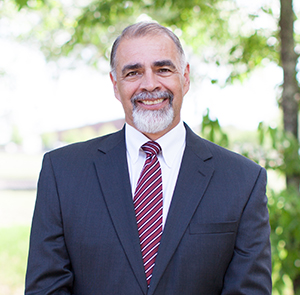 Dr. Mroczek graduated from Old Dominion University with a B.S. and M.S. in Secondary Education. He later earned his doctorate at Regent University, where his concentration was in Christian Education Leadership. Dr. Mroczek has served as Head of School at Statesville Christian School in Statesville, NC, Norfolk Christian Schools in Norfolk, VA, and Kiev Christian Academy in Ukraine. This July, he took over as Head of School at MGCS.  After a busy summer and an exciting fall, our school is enjoying a season of growth and innovation. Here are 5 questions to get to know our new leader a little bit better.
It's been a while since you've been a student but when you think back, what was your favorite part of school?  
The best part of school for me was having dedicated teachers.  I particularly remember my 6th grade teacher, Mrs. Haller. She was very creative and inspired me to begin thinking about being a teacher.  When I look back now, I think that it might have been her very first year as a teacher. She was quite idealistic and innovative. In her class, we once held a mock trial complete with a jury, and often had debates and great book discussions. We held  monthly elections for class officers, and it seemed that we frequently had to stand in front of the class and deliver speeches. Over the years, I've looked for Mrs. Haller on the internet to thank her for the investment of her life into her students, but I've never been able to track her down.
As a former teacher myself now, another favorite part of school is hearing from my old students, some of whom are now over 50. For instance, one of them is working out in California at Northrup Grumman and recently contacted me out of the blue and thanked me for being his teacher over thirty years ago. Another called me on Thanksgiving Day a few years ago to thank me for being his teacher in the late 1980s. Some of my Ukrainian students continue to be in touch as well. I enjoyed teaching, and in that role, I tried to see myself as a talent scout. I always considered where my students might do well and how they could enjoy success in learning. It was always my privilege if I could help them believe in themselves and achieve goals that, up until that point, they had been unable to reach.
What was the hardest thing about school for you?  
My father was career Army.  We were stationed in Germany when I was very young, but I grew up mostly in and around Washington, D.C.  We moved to Culpeper County in Northern Virginia when he retired. The hardest part of school for me was moving so much and being the new student in a new school.
You mention in your bio on the Faculty and Staff page that you enjoy reading great books.  What are your three favorite books?
The Bible
The Brothers Karamazov
A Tale of Two Cities

Who is in your family?
My wife Shirley and I just recently celebrated our 40th anniversary. We met in a bookstore in 1978. We have two daughters, Jenna and Rayanne, and four grandchildren. 
You've been at MGCS since July.  What are your impressions?
There have been lots of surprises since I joined the team…all pleasant ones!  MGCS is an unusually friendly, positive, welcoming environment. Students are thoughtful and kind to one another and especially to new students. They genuinely care about and look out for each other. They also seem to display a high level of interest in spiritual things and demonstrate a sincere appreciation for their teachers.
I've found our MGCS parents to be very supportive. Our teachers are dedicated and committed professionals that care deeply for their students. This is a great place to be. When I arrived in July, I thought MGCS was the best kept secret in Wilmington.  I think the secret is getting out, and I hope our families will continue inviting others to join this special community. Our team expects that 2019-2020 is going to be another great year!
---
To learn more about Myrtle Grove Christian School near Wilmington's Monkey Junction area, please schedule a campus tour.