For His Glory: Amy-Tucker Morgan Shares Updates on Choral & Drama Programs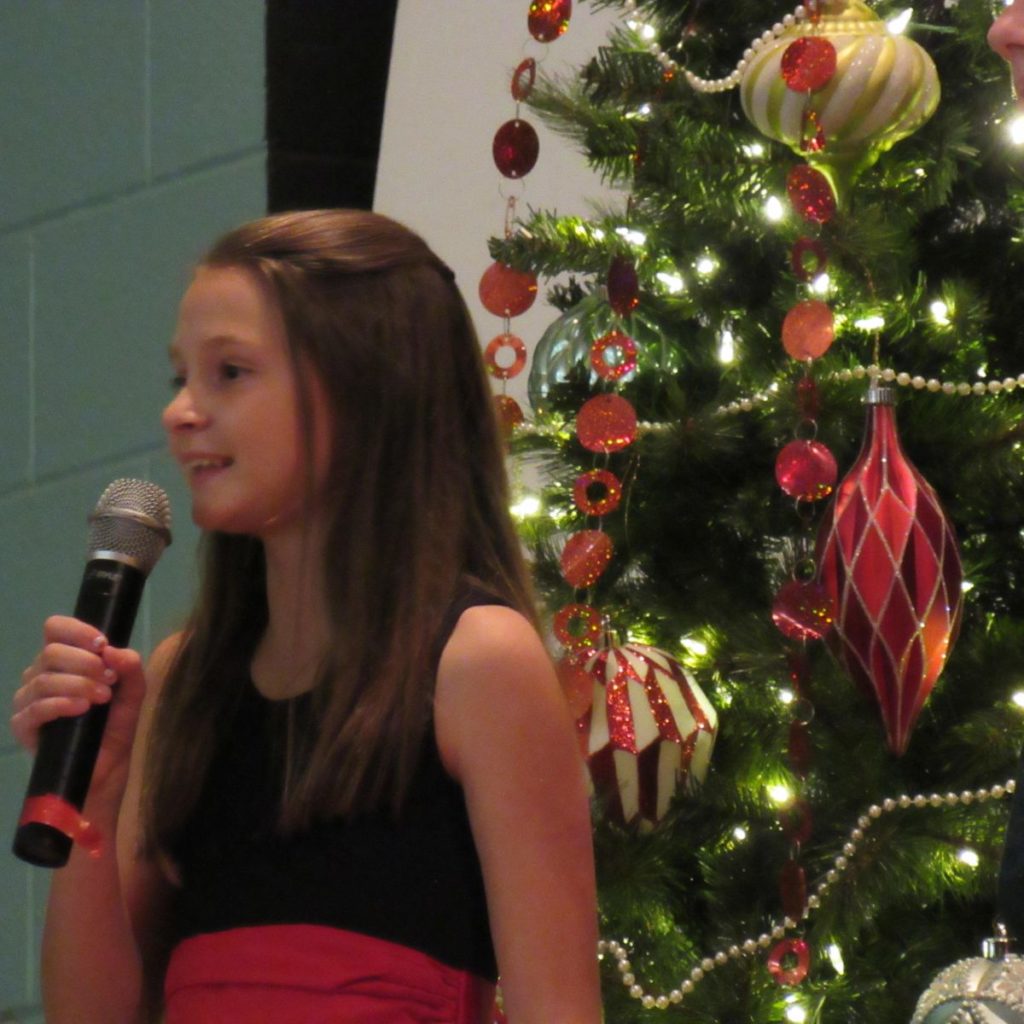 This fall, Amy-Tucker Morgan joined our staff.  Amy teaches choral music and drama and has an extensive background teaching in both private and public schools. Here she shares some updates on our choral and drama programs.
CHORAL MUSIC
What a great year it has been so far for the upper school choral singers. God has blessed our emerging program with musically gifted students with the hearts to use these gifts for His glory. Our program is designed for vocal students who are new to singing as well as students with more experience. We've worked hard and covered a lot of ground in a few short months! 
So far students have:
worked to develop correct vocal technique and production
learned choral technique and rehearsal methods
been introduced to music reading and sight-singing
started to explore ear training through singing intervals and solfege. (Solfege is an exercise used for sight-reading vocal music in which each scale degree is assigned a coordinating syllable.
The ultimate objective of this course is to glorify God through the development of the students' vocal gifts.  Our choral students recently had the opportunity to do this by performing at the school-wide Christmas program singing "Whatcha' Gonna Call that Baby?" and "Angels We Have Heard on High" … with two-part harmony throughout! They also joined with  Coastal Christian High School students to perform festive praise songs during the final chapel before break.  It is a joy to see and hear how far this group of 6th, 7th, and 8th grade middle school students has come in such a short time.
DRAMA
The upper school drama students had the opportunity to contribute to the retelling of the Christmas story during December's chapel program.  They used their newly developed pantomime skills to highlight the journey of the Holy Family during the choral number "Happy Birthday, Jesus!" The drama group also introduced three of the choral numbers while using their knowledge of articulation, projection, and, most importantly, interpretation.
These students have been refining the theater arts skills of improvisation, pantomime, monologues, and large group scene work this semester and helped us to understand the meaning of this blessed season through their scenes "Our Chaos, His Peace" and "The Most Important Person at Christmas" as part of the Christmas chapel.
---
To learn more about Myrtle Grove Christian School near Wilmington's Monkey Junction area, please schedule a campus tour.