Transitional Kindergarten: A Bridge Between Preschool and Kindergarten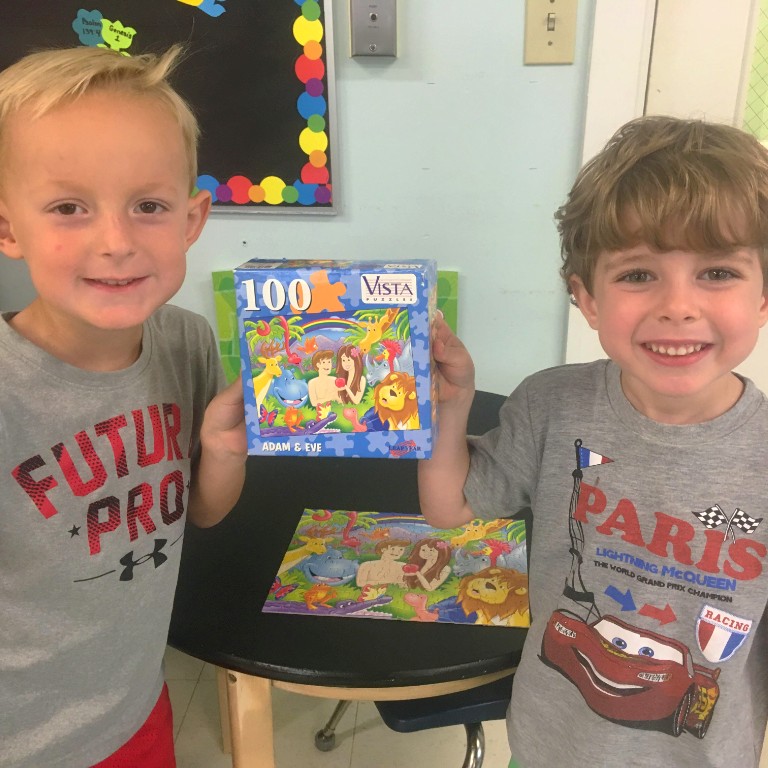 The parenting journey is filled with choices that can seem weighty and complex. Deciding when to send your child to kindergarten can be tricky. One great option for some students is our Transitional Kindergarten program.
Is your child a young 5 year old or an older 4 year old?
Did they just miss the cut off for Kindergarten?
Does your child seem a little "young" for their age?
If so, then Transitional Kindergarten at MGCS might be a perfect fit for them.  
Our program is designed to meet your child right where they are developmentally while challenging them academically and socially. This class serves as a bridge between preschool and kindergarten. We pursue a modified kindergarten curriculum, all within the gentle context of a preschool environment. Some students are reading while others are mastering letter sounds.  Each child is given the freedom to develop at their own pace with kindergarten readiness as the ultimate goal. Our class is always a great mix of students whose fall birthdays make them too young to start kindergarten along with the children whose parents wish to give them one more year before starting a longer, more rigorous day. It operates much like a full day program with more opportunities to learn through play. We also introduce the Orton-Gillingham method of reading.
We work to fully equip students for success in kindergarten and focus on social, emotional, and academic skills. 

We believe in learning through play, while also teaching the children through structured, whole group environments. 

We strive for an environment of self-learning and active participation.  

We provide a nurturing environment for students to grow and develop into the unique person God designed them to be.

We rejoice in each child's differences and count it as a privilege to guide all of our preschoolers through these critical years.  Early school experiences build a foundation that will set the stage for future academic, personal, and spiritual success.  A good start makes a lasting impact.  Not sure what's next for your preschooler?  Contact Pam Noland. We are happy to help!
---
To learn more about Myrtle Grove Christian School near Wilmington's Monkey Junction area, please schedule a campus tour.