Wax Museum: 4 Things You Might Not Know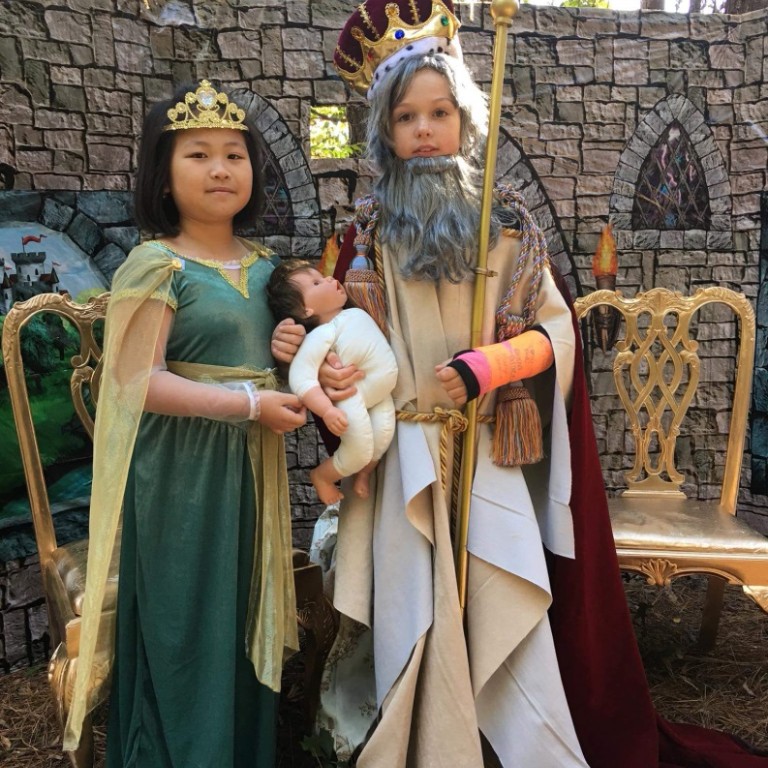 Fourth graders at MGCS spend over a month studying the Middle Ages then demonstrate what they've learned by hosting a Wax Museum for the MGCS community.  This impressive event is a school-wide favorite complete with banners, tissue paper torches, knights, nuns, monks, saints, and kings. But before all the pageantry, students work for weeks to gain priceless experience and develop a surprising range of skills.
Before they put on the costumes and accents, students spend considerable time researching.
First, students choose an historic figure from the Middle Ages then glean information from their history book. Next, they scan and read various books provided by the library. Finally, they use their Chromebooks to research on the internet as well as watch videos provided by the teacher. Exposure to a variety of sources helps student develop a more accurate and three-dimensional view of their characters.  This also prepares them for future research projects. When they have exhausted these resources, students use their notes to write the monologues.
The monologues they perform start out as well-written essays.
After students complete their research and first draft, they meet individually with Ms. Reese to evaluate and polish their monologues. In doing so, they strengthen writing, and editing skills.
Public speaking is a two-way street.
Once students have a teacher-approved draft of their monologue, a class-wide discussion follows about the benefits of constructive criticism and techniques for providing feedback in a way that builds up and edifies.  Equipped with these new skills, students move on to peer evaluations and practice then help one another perfect individual presentations. When students have mastered their monologues (and by default, a number of public speaking techniques), they make artistic decisions about their costume, props, and presentation.
The students enjoy the process as much as we enjoy the product.
 After several weeks of preparation and practice, students set up in the OLE and MGCS students, staff, parents, and grandparents attendt to enjoy sa visit to the Middle Ages.   Is all of the hard work, hours of preparation, and practice worth it?  "Yes!" students respond unanimously.  One student shouts, "I've been waiting my whole life to do the Wax Museum!"