2020 Fall Festival -Thursday, October 15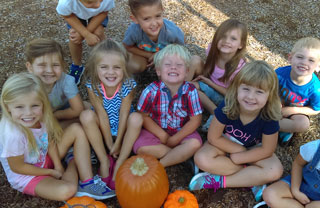 Our MGCS community cherishes traditions and Fall Festival is one of our annual favorites. Due to current policies and protocols and in order to protect the health and safety of our school community, we will be celebrating a little differently this year.  Fall Festival 2020 will be celebrated during an optional half day as Fall Fun Day! 
Students will celebrate the fall season with activities and games and will be honoring grandparents with take-home gifts and virtual presentations.
Grandparents, Grand-friends and Parents are welcome to pick students up at the end of this optional half day to enjoy their own celebration.
Need your student to stay at school the whole day?  No problem!  We will continue the fun and learning after half day pick up.  Note your half day pick up times here.