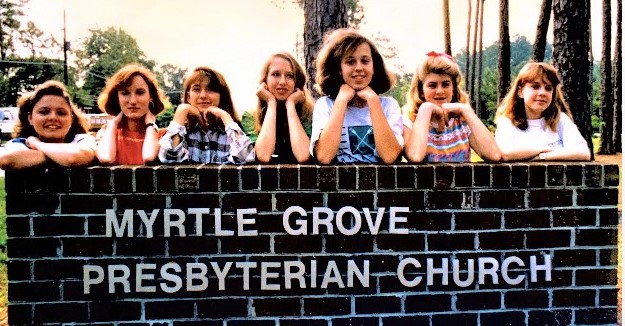 IN 1982
A small and prayerful group at Myrtle Grove Evangelical Presbyterian Church established Myrtle Grove Christian School on a foundation of academic excellence framed by biblical truth. They started as a preschool with around 20 students, a few classrooms, and a handful of dedicated staff. The small but mighty seed, nurtured by the church, grew into a caring, safe, and academically rigorous community.



FOR 40 YEARS
We've partnered with families to produce thousands of graduates who are maturing followers of Jesus Christ equipped and inspired to impact the world for the glory of God. In spite of changes around us, MGCS stands as an oasis of exploration, beauty, and wonder all rooted in biblical truth.
TODAY
We remain faithful to our mission: To educate students by exposing them to biblical principles as a framework for all that is taught.  God has grown MGCS from a preschool of 20 students to a student body of over 400 and an over 500,000 square foot campus with features and programs that include:
Outdoor Learning Facilities
Student Support Services
Competitive Athletic Programs
Innovative Academic Philosophies
MGCS stands as a testament to God's faithfulness as year after year, MGCS provides students a safe, creative place to explore, learn and grow into the people God designed them to be. Please join us as we remember and celebrate 40 years of God's faithfulness and all that he has done at 806 Piner Road.
Are you an MGCS Alumni?  We would love to hear from you!  Share memories and updates on our Alumni page HERE.