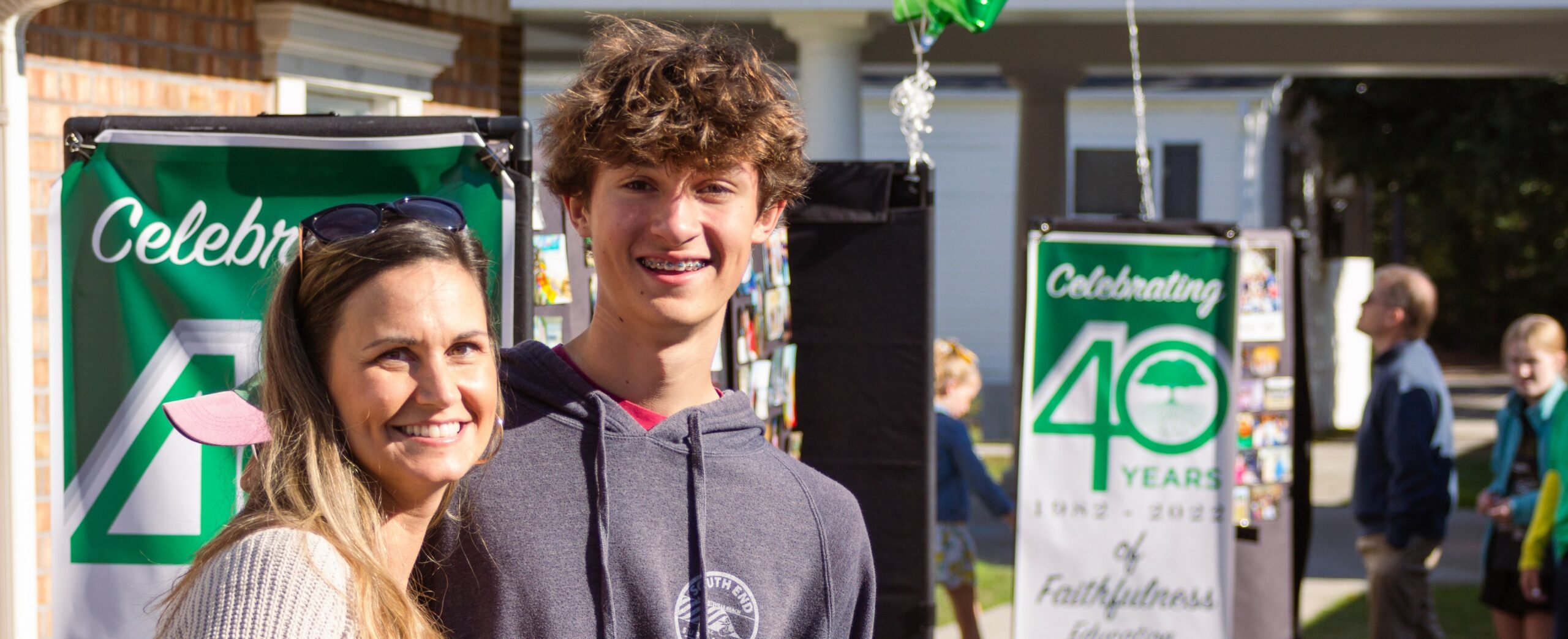 In 1982, Myrtle Grove Christian School was established on a foundation of academic excellence framed by biblical truth.
For almost 40 years, we've partnered with families to produce hundreds of graduates who are maturing followers of Jesus Christ, equipped and inspired to impact the world for the glory of God.  All of them needed a safe, creative place to explore, wonder, learn and grow into the people God designed them to be. Many of these students required assistance to join and remain a part of the MGCS family.
Annual Fund giving makes this possible by:
supporting the tuition assistance given to many students every year

creating an environment for all to thrive by providing funds for critical programs and purchases not covered by our operating budget
Our students succeed, in part, because of your Annual Fund support.  Recent Annual Fund initiatives have included…
outdoor learning areas including a10-acre outdoor learning environment and garden classroom where students engage in experiences that reinforce classroom concepts

current instructional technology with a 1:1 student to device ratio

curriculum and program enhancements that equip students with 21-century learning skills

the Outdoor Learning Village, housing the nature center and explorer lab, where exploration and experimentation are used to teach students academic and spiritual truth.

student support services, now including the Timothy Center, where students receive focused academic instruction, access to individualized, engaging, and small group instruction, as well as tutoring and academic support services.

a fully equipped, competitive athletics program where students have opportunities to build skills and use their athletic talent to honor God

facility maintenance and upgrades keeping our campus safe and up-to-date
This year, your tax-deductible gift continues our MGCS tradition of kindness and generosity. Funds will provide:
tuition assistance to a growing number of families who could not otherwise afford a Christ-centered education

ongoing expansion of our programs, services, and facilities
Fueled by your kindness and generosity, we will continue our mission to strengthen students spiritually, morally, academically, emotionally, and physically to meet the challenges of higher education and their call to serve Christ in the world.
Please consider making a donation to our Annual Fund