A Thanksgiving Moment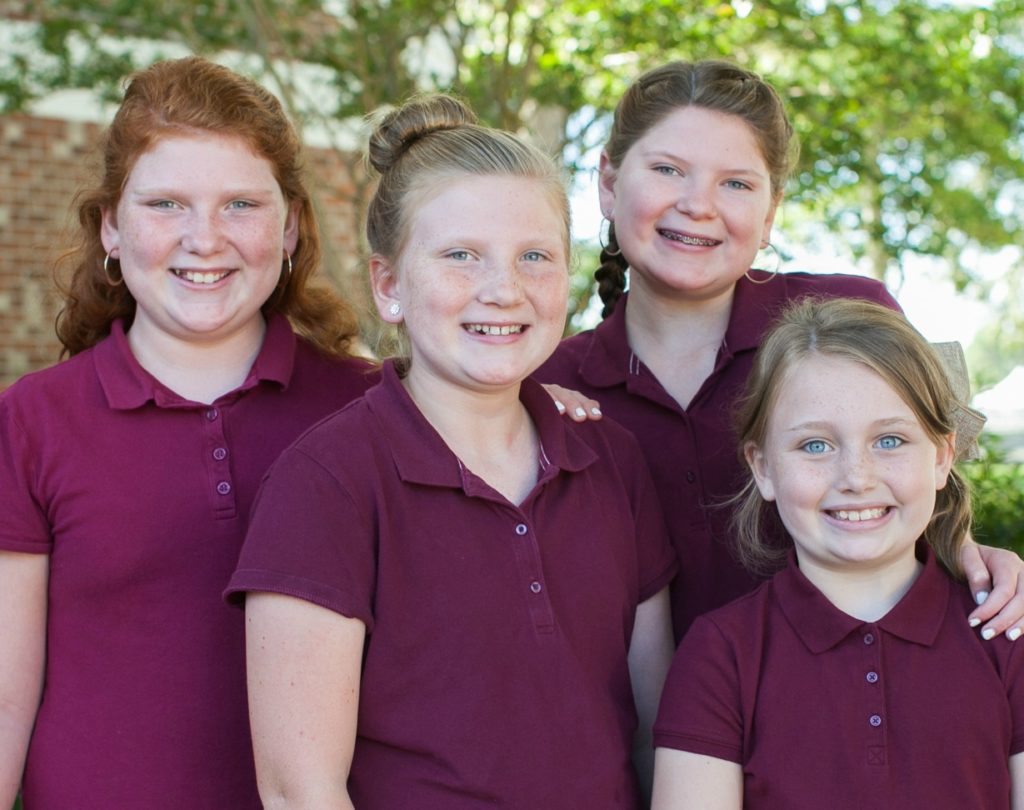 Piper Cook started at MGCS in 2013. Her cousin, Savannah Cook joined us last winter and this fall, MGCS welcomed 2 more "Cook Cousins" to MGCS.  How did one student become four?  Here's what moms Anne and Tiffany Cook had to say.
Anne Cook
Our daughter Piper came to MGCS in Kindergarten.  Her sister Preslee will be here for PreK soon.  We love MGCS and would do anything to keep them here.  All is centered on the Bible and that is in line with how we order our home.  This Thanksgiving, our extended family got together and like most people, we went around the table and shared what we were thankful for.  When it was Piper's turn, she said "I am thankful for my school."
Tiffany Cook
We moved to Wilmington 4 years ago but had not found a school home. Our oldest daughter Savannah was particularly unhappy in middle school. When Piper spoke up at Thanksgiving, we decided to take a look at MGCS.  After touring I remembered thinking, "People can't be this nice!" …but they are.  We have experienced genuine concern and interest from teachers, staff, and other MGCS parents.  Savannah started 6th grade after Christmas and was warmly welcomed by students and teachers.   Girls included Savannah in plans for a school dance. While on a trip in the mountains, we got a voice mail from Mr. Jackson who called just to check in.  Savannah is now joined by Marlee and Bella who are thrilled to be here.  We appreciate the Biblical worldview, communication and care.  We feel like MGCS is working with us to raise our kids and we are thankful MGCS is home for our family.