Big Changes In Science, Schedules, And Electives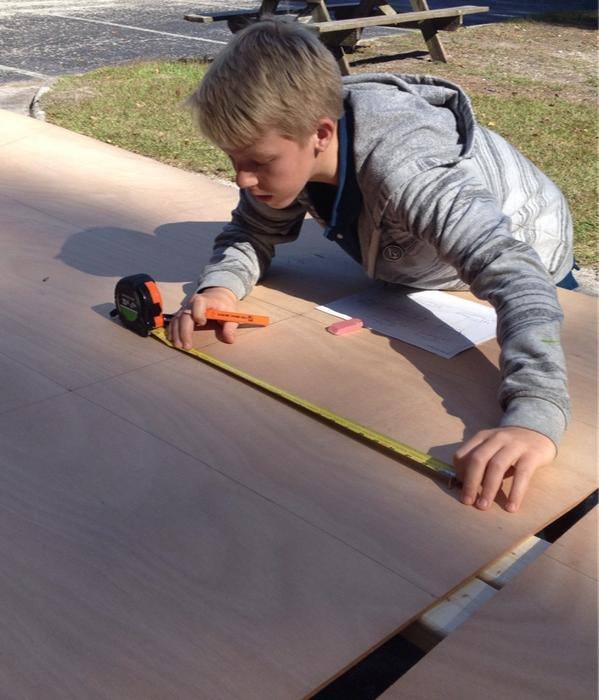 What 21st century skills do our students need?  How can we increase student engagement in learning? What is the best environment for learning?  Answers to these questions prompted big changes at MGCS this year.
THERE IS VALUE IN DIVERSIFYING WHAT STUDENTS EXPERIENCE BECAUSE EVERYONE LEARNS DIFFERENTLY.
We know that a student's engagement in learning increases when he perceives the content as meaningful.  Higher education yields higher achievement.  With those considerations in mind, we redesigned our science curriculum, added some block scheduling, and offered a wider variety of middle school electives.
We began by making our unique, local habitat the centerpiece of our science curriculum. The recent acquisition of a large tract of land adjacent to our school was a starting point to create an Outdoor Learning Environment (OLE) ideal for field study.  Designing our science curriculum around field study as opposed to lab work improves student engagement.  The OLE and various field trip venues allow our students to spend time on the water, on the beach, wading through a marsh, or just being outdoors and their environment becomes an extension of the classroom.  Not only do these experiences raise engagement levels, an added bonus is an appreciation for the environment and an increased awareness of ecological connections.
SCIENCE RE-IMAGINED
The re-design of our science curriculum and a desire to offer our students variety in their academic work week led to two days of block scheduling per week.  These larger blocks of classroom time allow flexibility for deeper study and increased variety in classroom activities.
MORE ELECTIVES FOR OUR MIDDLE SCHOOL STUDENTS
Middle school students now enjoy an array of electives including Boat Building Project, Gardening, Cake Decorating Project, Outdoor Leadership, Art, Concert Band, Creative Writing, Drama, Math Lab, Reading Lab, Rosetta Stone, and Science Olympiad.  These courses offer students the opportunity to choose an elective they view as meaningful.  The project, performance, adventure, or experience becomes a vehicle to develop academic skills as well as skills that will serve them in higher education and in the work force.  Critical thinking, group and individual problem solving, and collaboration are key elements.
MGCS is concerned about adapting environments to optimize learning for all students, and in particular, for our male students – many of whom are active learners.  Field based science, increased opportunity for active learning in the classroom and a wider variety of electives provide golden opportunities for all learners to shine.