Meet Lisa Edwards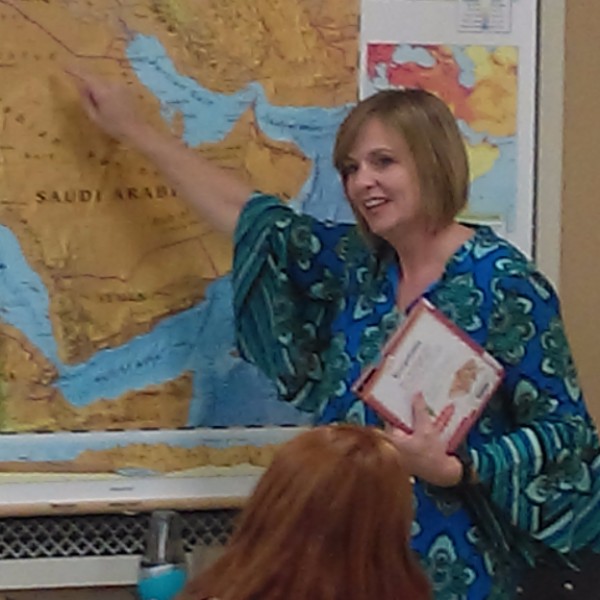 Lisa Edwards joins the MGCS upper school team this year as the 6th grade social Studies teacher, 8th grade Algebra teacher, and Math Lab teacher.  Her background includes experience in private, public, charter, and home schools where she has taught PK, K, 2nd, 5, 6th and 8th grade. Last year she served as a substitute for Coastal Christian High School. Lisa is also an experienced administrator and served as Head Administrator at Roger Bacon Academy in Leland.
WHAT IS SOMETHING THE MGCS COMMUNITY MIGHT NOT KNOW ABOUT YOU?
I grew up in Miami and got to ride on the Coke float in the Orange Bowl Parade.
YOU'VE BEEN AN EDUCATOR FOR OVER 20 YEARS, WAS HAS BEEN YOUR FAVORITE THING ABOUT THIS ROLE?
The highlight of my career has been connecting parents and teachers so that we can advocate together for student success which is why I am so excited to serve families in my additional role as Student Support Team Coordinator.  Communication is the key here.  I enjoy building relationships with students and parents.  I strive to celebrate student success and lay a foundation for good communication so that when challenges come up, there is a bridge between us to facilitate conversation and problem solving. Together we can accomplish much for students.
YOUR CAREER INCLUDES LOTS OF VARIETY.  WHY SO MANY CHANGES?

I always seek to walk in obedience to God's calling on my life.  He has allowed me to serve him in so many places and in so many ways.  My husband is also in full time ministry so the Lord has moved us over the years. The Lord has always been gracious to make a place for me to serve in education.  My story is not about me but about where God has led me to use the talents he has given me.  In public charter school, I had the chance to minister to non-Christian colleagues, as an administrator, I could serve and support teachers in their important and challenging work.  As a classroom teacher, I'm able to partner with children and families during a significant and formative time in their lives.
WHAT BROUGHT YOU TO MGCS?
The MGCS culture drew me in.  While subbing over at Coastal Christian High School I had the opportunity to get to know some MGCS families.  I noticed how they interacted with each other.  There was a genuine and uniquely inviting sense of community between the MGCS families.  I toured in May simply because I wanted to observe this community up close.   It was a great visit with Glenn and when I got back in my car, I realized I spent 2.5 hours with him just walking and talking about the ways that God was using this school.  I knew this was a place I wanted to be a part of it so when Mr. Miller asked if I was interested, I said yes.
Welcome Lisa! We are glad you are here!