Melanie Coefield's Next Chapter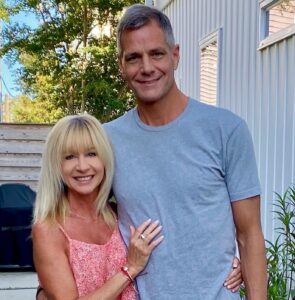 Melanie Coefield joined our team as a Middle School English teacher in 1998 when her daughter enrolled in our fourth grade. For twenty three years, she worked to equip students with the excellent writing skills required to succeed in high school, college, and in careers. Highlights of her time at MGCS include chaperoning school dances, the annual eighth grade trip to Virginia, and teaching the book of Esther elective. Throughout the years, Melanie found deep fulfillment in teaching her middle school students and developing rich relationships with them and their families.
This month Melanie is leaving us to marry her fiancé Brad Souci. Brad serves as the associate head coach for Liberty University's Men's Basketball team. Melanie and Brad will live in Lynchburg, VA. Melanie is retiring from teaching and excited to welcome her first grandchild in March.
We thank God for Melanie's service to our school and students and look forward to seeing what the Lord has in store for her in this new chapter of her story. Any MGCS alumni who wish to share a comment or MGCS memory about Ms. Coefield may do so on our MGCS Alumni page.