Tribes at MGCS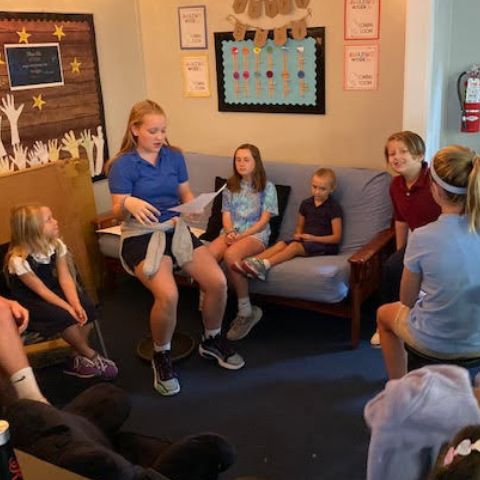 An MGCS education means excellent academics as well as experiences and traditions that are unique to our community.  One of those experiences is belonging to a "Tribe". At the beginning of each school year, every K-8 student is placed in a tribe group made up of fourteen to sixteen students from all grades. These tribes meet regularly to build connections across grade levels, develop prayer partnerships, practice spiritual disciplines, and take part in various school events as a unit.
These student-led small groups provide a setting for biblical worldview development and reflect and reinforce our biblical worldview statement. Tribes are also an important tool in helping us achieve our expected student outcomes.
Tribes offer unique leadership development experiences and opportunities for our eighth grade students. All eighth graders serve as leaders during annual tribe retreats, the end of year field day and monthly tribe meetings. Those who desire additional leadership responsibilities may run for Tribe Council positions. Tribe Council officers are elected by their peers and teachers. These young leaders work to lead a team of peers to plan, lead and speak at chapels, coordinate grade level and school-wide mission events and plan monthly tribe meetings.