A Note From The Nurse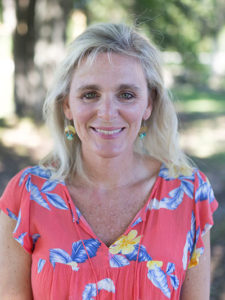 Jennifer Bunch, RN joined the MGCS staff this year as our school nurse. She has been a part of our school family for 14 years as an MGCS parent. Jennifer was also an active member of the Spring Fling committee and volunteered as our PTF president.
In her new role, Jennifer will serve our community through health education as well as on-site triage and first aid for students experiencing health issues or minor injuries that occur while at school.  Jennifer is also working to review and update student health records and medical plans. Here are her top 5 reminders for a healthy start to the school year.
A NOTE FROM THE NURSE…
Dear MGCS Families,
While exciting, going back to school can be stressful for everyone.  Making sure your student stays healthy during this transition is so important.  Kids need to be healthy to learn and need to learn to be healthy!
Here are my top 5 reminders to give your student a healthy start to the school year:
Make sure your student gets enough sleep. 9-11 hours a night is recommended. A consistent bedtime routine is very helpful in helping students fall asleep.
Provide a healthy breakfast every day.  Breakfast is brain food and protein is key.
Pack a healthy snack that includes a mix of protein and carbohydrates to keep kids fueled until lunch time. Don't forget to regularly include immune fighting foods like yogurt, nuts, and a variety of fruits and veggies.
Teach your children how and when to wash their hands, and to keep their hands away from their face.  Check out CDC guidelines here 
Encourage your student to exercise/engage in active play about 60 minutes every day, preferably outside.
I look forward to serving your students this year!
Jennifer Bunch, RN, BSN, MSN