Sharing Our One True Hope: Jesus Christ
Investments in the MGCS Annual Fund provide services, equipment, and programs that sustain our mission to educate students within a biblical framework.   Once rooted in truth, our students can go out equipped to share the gospel and to serve others.   Over the summer, MGCS fifth grader, Hope Heinrichs, traveled to Bucharest on a mission trip to work with Anchor of Hope Romania.
Anchor of Hope is a Christian ministry serving abandoned babies and orphaned children in the heart of Romania's capital.   It was founded by Sarah Smith, a Wilmington native. The organization provides supplies, education, medical care and nurturing interaction to over 100 children who are spending their adolescent lives in government institutions. More importantly, Anchor of Hope teaches these children what the Bible says about their one true hope in a fallen world: Jesus Christ.
During the two-week trip, Hope – along with her 11 other team members – worked in a baby hospital, two different orphanages, and one foster care apartment. She helped by cleaning, organizing crafts, rocking babies and playing for long hours with the toddlers.  She also helped the team take over 70 orphans to a camp in the mountains outside of Bucharest for a week of Bible teaching, games, worship and relationship building.
When asked what she enjoyed the most, Hope said, "Definitely the baby hospital! I had never really held babies the way I got to there. I also loved playing with the kids in the foster care apartments. We got to take them out one day on the Metro to a park and then to McDonald's for ice cream. I've never seen kids eat ice cream so slowly!"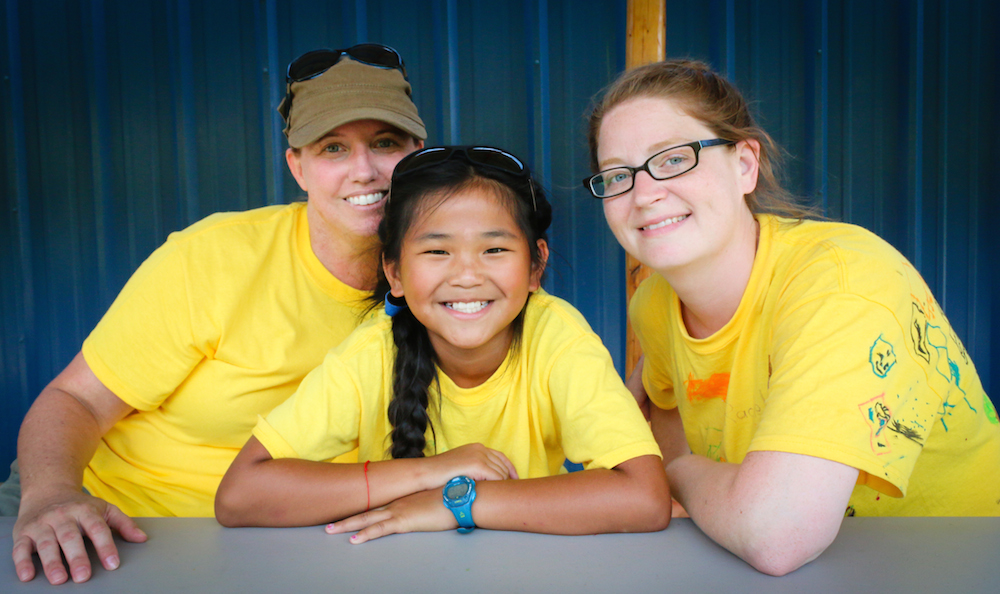 Traveling overseas is always tricky, but it can be especially daunting for a ten year old. Not this girl! Hope has grown confident and flexible, traits that have been fostered in her time at MGCS.  She persevered in spite of the sweltering heat and long days that go along with working abroad.
So what was challenging to this fifth grader? The food! "I'm a little bit of a picky eater," says Hope, "but I tried really hard to eat everything they served me so I wouldn't be rude.  It was also really hard seeing kids live in the orphanage – they want so badly to have a mom and dad like I do. I wish they could."
So what's next?  She's ready to go back.  "It was a life changing experience because it's so different from my home here in the US," she said. "I've already asked my parents if I can go back to visit Sarah and the kids again."