Explore With Us!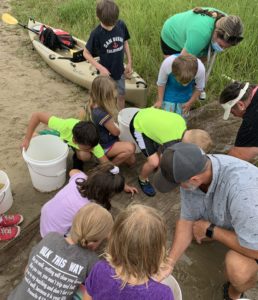 As part of our ongoing commitment to expand outdoor and experiential learning opportunities, we established the Summer Explorers program in the summer of 2019. Our campus buzzes with activity for the month of July as PK-8th graders wonder, explore, problem solve, collaborate, and connect during MGCS Summer Explorers.

Our Summer Explorers program reflects our belief that learning is about more than memorizing facts and passing tests. Learning should connect to the real world in a real way so that students can make a difference in the sphere of influence they have been given. It should empower kids to make positive choices. Providing them with meaningful experiences to build that context is vital.  Each Summer Explorers program is designed to lead PK-8th grade students to a place of stewardship, leadership, and relationship. 
Working under the umbrella of our mission, our summer programs are an extension of the experiential and outdoor learning principles woven throughout our Christian school curriculum.  In the context of meaningful, exciting experiences, set in our beautiful local environment, students expand their knowledge base and gain skills in science, technology, math, and engineering.

This July, we will kick off our 3rd year of Summer Explorers. The 2021 program features additional full and half day programs and new opportunities for 4 & 5 year old preschoolers. Take a look at the adventures we have planned for your child/grandchild and their friends HERE.