Four Things About Savannah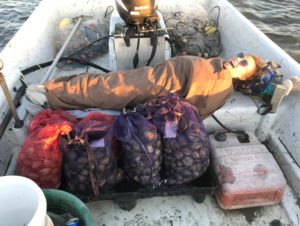 Savannah Starling joined our staff last fall as assistant in Mrs. Boneske's homeroom. Together with the rest of the kindergarten team, she works to prepare kindergarteners to make the next steps in their academic journey.  She enjoys the genuine curiosity of these young students.  "They fearlessly ask tough and profound questions about faith and life."  Here are 4 things you might not know about Savannah…
She is connected…
to MGCS in a number of ways. She is married to Sam Starling, MGCS alumnus and son to Paula Starling who has worked at MGCS for 21 years. Her grandmother, Mae Knight attended Myrtle Grove Presbyterian Church and subbed at MGCS for a number of years. Our unique, loving, Christian school community, biblical worldview, and educational philosophy is what drew her to MGCS.
She can sing…
which is why she and her new husband Sam were the band at their own wedding.  Sam played drums, Savannah sang, and Michael Bennet and Bo Metts (also MGCS alumni) played guitar and bass.  
She is a fisherman
This Wilmington native has been fishing her whole life and was clamming all summer before she joined our staff. Savannah has a commercial shellfishing license and during school breaks and over the summer, she clams and oysters full time. Fishing is a solitary endeavor so she appreciates the connections at MGCS and especially enjoys daily interactions with her students.
She runs every day…
and holds a degree in Exercise Science and Physiology so she was the perfect fit to coach our Cross Country team. "I love running and I love helping these young runners grow as athletes and reach their goals. Almost everyone had a significant improvement on their times this year. Many runners surprised themselves. I can't wait to get back to coaching in the fall!"   Savannah is just one of the many people who make up our team.  Check out more stories here.