Read how Bradley and his brothers are preparing for a lifelong love of learning…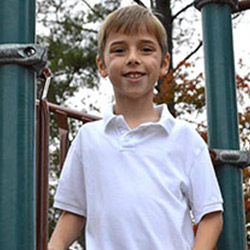 As our children grew closer to school age, my husband and I carefully observed local and national education news; our concern was growing about the quality, values, and experiences that our three boys would face in the public school system. We were familiar with MGCS from our neighbors, so we decided to go to an open house and see the school for ourselves. We were instantly attracted; after weighing our options, we decided to enroll our twins.
We now have three children at MGCS, and it is worth every sacrifice we make to keep them here.  Why pay for an education when you can get one for free at public school?  Because every night when we are talk to our children about their day, we can hear a common theme: they are truly happy. And so are we! One of the twins said, "You know what I like about school? Everyone there is always nice, and not just the grownups, all the other kids are too, even the big ones!"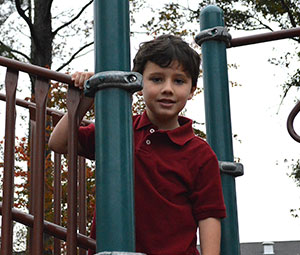 Our experiences with the teachers have been so encouraging.  The love and passion for the children is evident form the first day of school to the last.  Our youngest, who started kindergarten this year in Mrs. Lucas's class, has come home so excited about the "Abraham Walk" and his "Me Bag." He's so proud when Mrs. Lucas and Mrs. Hott praise him for counting to 100 or saying his weekly Bible verse.  The twins are now in second grade with Mrs. Murphy. This has been their best year yet because of the loving and selfless heart that this teacher displayed getting the boys off to a good start. Our twins are very shy, so Mrs. Murphy has used different styles of teaching to get them to come out of their shell.
Why MGCS?  It's not one single reason.  It's a school year marked by many great reasons. It 's an entire year of watching my children grow, having them come home excited to tell me what they did that day and what they are going to do next. It's the way a Christ-centered worldview is woven into all aspects of the curriculum and culture. MGCS has prepared our boys for a lifelong love of learning and helped build a strong foundation for a lifelong relationship with God.