Welcome to the Team!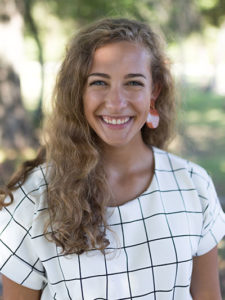 Everyone on our team feels called and honored to serve the students and families of MGCS.  Lauren Reagan joined our staff this year and has the unique opportunity to work with students in every grade level as both the PK-5th grade Physical Education (PE) teacher and as the Assistant Athletic Director for our Middle School athletics program.  
Like everything at our Christian school, Physical Education and Athletics are taught and directed from a biblical worldview.  In her role as PE teacher, Lauren uses a structured presentation of fundamental locomotor and non-locomotor activities, and object manipulation skills, like throwing, catching, kicking, and batting to… 
Help students develop a

sense of stewardship of the bodies. 

Teach them that the body is the temple of the Holy Spirit. 

Guide students to develop good body control and to stay physically active through fitness.

Build fundamental skills of basic sports and habits of healthy physical activity.

Lauren also serves as the Assistant Athletic Director as she helps AD Matt Treppel run our competitive Middle School athletic program. MGCS Middle School athletics focuses on nurturing our athletes to reach their greatest potential on and off of the field.  Lauren believes that participation in school athletics builds strong character and leadership skills that persist throughout life.
When asked about her first months at MGCS, Lauren shared, "I felt an instant sense of community during the first month here at MGCS. Community with my fellow co-workers, with my students, and with the families. I was so surprised by how welcoming everyone was. I loved how instantaneously the students warmed up to me. Even after the first week, I couldn't walk through the hallways without students waving at me and calling my name. I feel equally encouraged in my faith by both my fellow educators and by my students and it is greatly apparent that MGCS cultivates this. "
Lauren is looking forward to working on getting ACSI certified as either an Athletic Director or in Lower School Elementary Spanish. She is also excited for the spring athletic season where she will be coaching girls soccer.