Manners Matter…Even In Emails!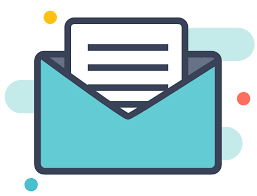 Every Spring, MGCS 5th graders complete a rigorous manners course that spans several weeks and  culminates in a reception where they practice and demonstrate these important life skills.
Good manners honor God and prepare students for success…even during distance learning!  Beth Cartner is building on the 5th grade foundation in 6th grade and coaching our 6th graders to develop excellent email etiquette. The 6th grade team has been impressed with the results and reports, "Students have been so good about emailing us questions and using proper email etiquette".
Students learned
how to appropriately begin an email with a greeting and a polite question or compliment
the correct way to close/sign and email
the need to take responsibility and not make excuses for late work
The three criteria when composing an email were
professionalism
respect
mechanics.
Here are some samples of what Mrs. Cartner and Mrs. Skelton have received from 6th grade students after the email etiquette instruction
Greetings Mrs. Cartner,
I have loved learning about verbs this week. I just realized that I forgot to get you to approve my book for the book report. I am doing Anne of Green Gables by L.M. Montgomery. I know you will approve of the book but I wanted your word for it. Thank you so much for being so understanding about me taking so long to get your approval.
Sincerely,
Hi Mrs. Skelton,
I just wanted to let you know that I am getting my braces off at 10:30 Wednesday. On Thursday I go back at 9:50 to get my retainer and have a dentist appointment after. I can make the things up I miss in study hall or in the afternoon. Thank you!
Best regards,
Good morning Mrs. Cartner,
It just came to my attention that I left my binder at school. I only have one binder and it has everything in it. I do not know if I need it for virtual school. The only thing that is in it is school paper like the possessive noun paper. If there's anything I need in it please let me know and maybe there can be a way where I can pick it up from school.
Sincerely,
Hello Mrs. Skelton, Mrs. Byrd, Mrs. Bohannon, Mrs. Cartner, and Coach T.I just wanted to let you know that my family and I are traveling on Monday so I am going to miss classes. I am sorry I didn't let you know this earlier. I will be checking Google Classroom for posted assignments. Is there anything else you would like me to do?
Best regards,
Hello Mrs. Cartner,
I hope that you had an amazing weekend. I am so thankful to be in school right now. I don't even know how to respond to what is going around in the world at this time, but I do know that by taking safety procedures we can get through these tough times.
Sincerely,
We are proud of their efforts and know these communication practices will serve them well in high school, college and beyond!